CBI's 3rd Annual Lay Summaries Summit | September 24-15, 2018 | Philadelphia, PA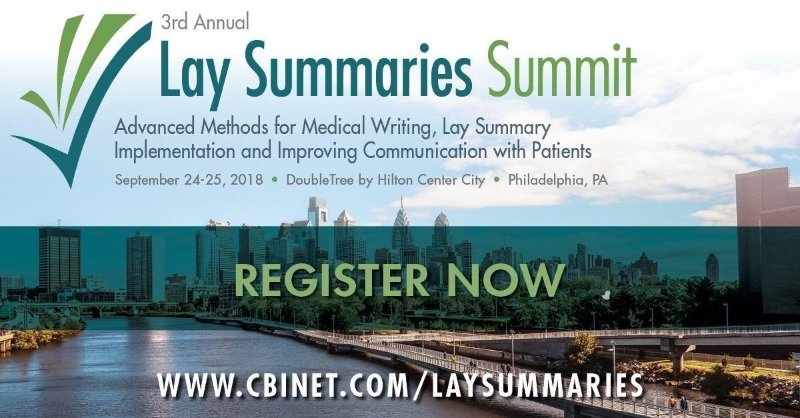 Join us in Philadelphia and see Xogene's Francesca Lauritano present about Ensuring Successful Lay Language Summaries: A Project Management Perspective.  You'll learn best practices for defining the approach, identifying and involving key players, communicating with results, and how to avoid common pitfalls.
When: September 24-25, 2018
Where: Doubletree by Hilton Center City, Philadelphia, PA
About the Conference: Learn innovative ways to implement lay summaries into your organization, new distribution techniques and how others are translating lay summaries into various languages and dialects.  Listen to case studies to understand the best practices for writing non-promotional, accurate lay summaries.
Got questions?
We're here to help.
Got questions?
We're here to help.
By submitting this form, you agree to Xogene's Terms of Service and Privacy Policy and also agree to receive emails from Xogene on educational resources, events, and product updates. You can unsubscribe at any time.
Clinical Trial Transparency and Disclosure
Medical Writing & Plain Language Summary
EU CTIS Submission Support

10 Sterling Boulevard
Suite 301
Englewood, NJ  07631
©2022 Xogene Services LLC