Get Compliance and Forecast Metrics with Our Free Disclosure Dashboard
ClinicalTrials.gov and other registries are a treasure trove of clinical trials and compliance data. However, this valuable information is not easy to extract or analyze, even for sponsors who submitted the data in the first place.
RadarX provides a solution to this problem by automatically organizing information from ClinicalTrials.gov into a dynamic dashboard of metrics for analysis and compliance. It turns data into actionable insights.
Activity
View a history of your disclosure activities and metrics, even across multiple sponsor accounts.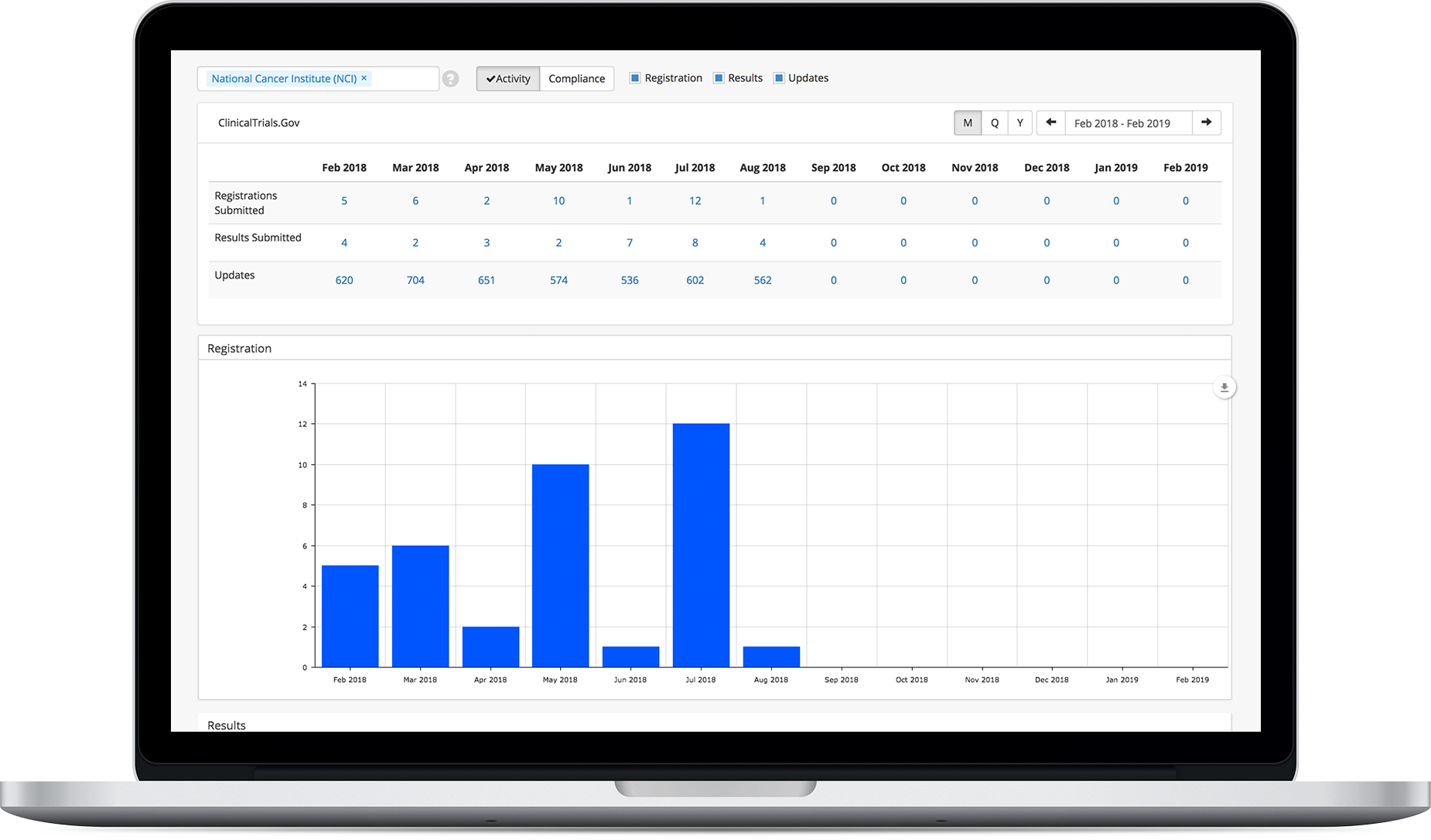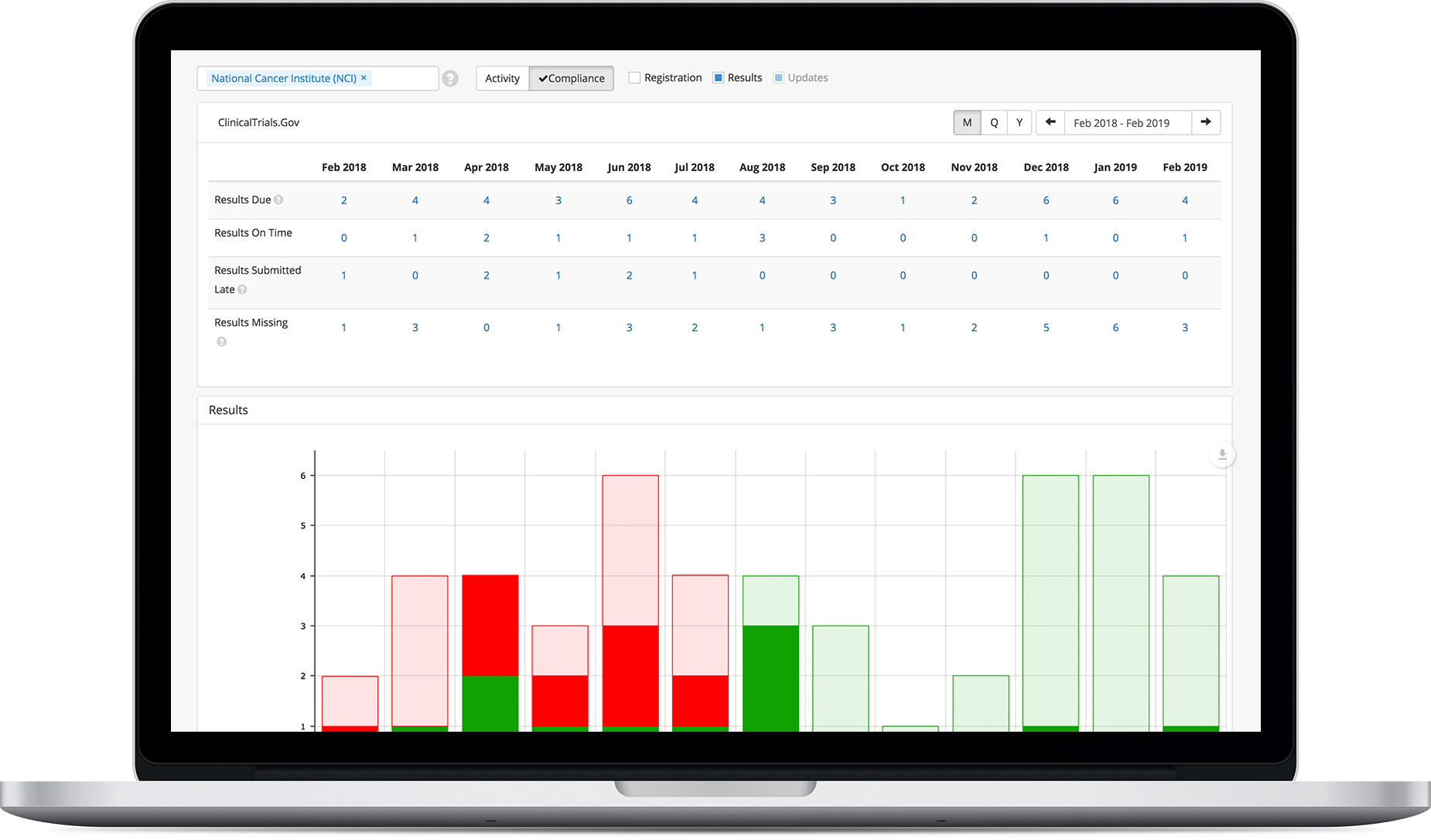 Compliance and Forecast
See what studies are due for results disclosure and when. Forecast your activities and resource needs.
Drill Down
Click and drill down to view the list of studies with compliance metrics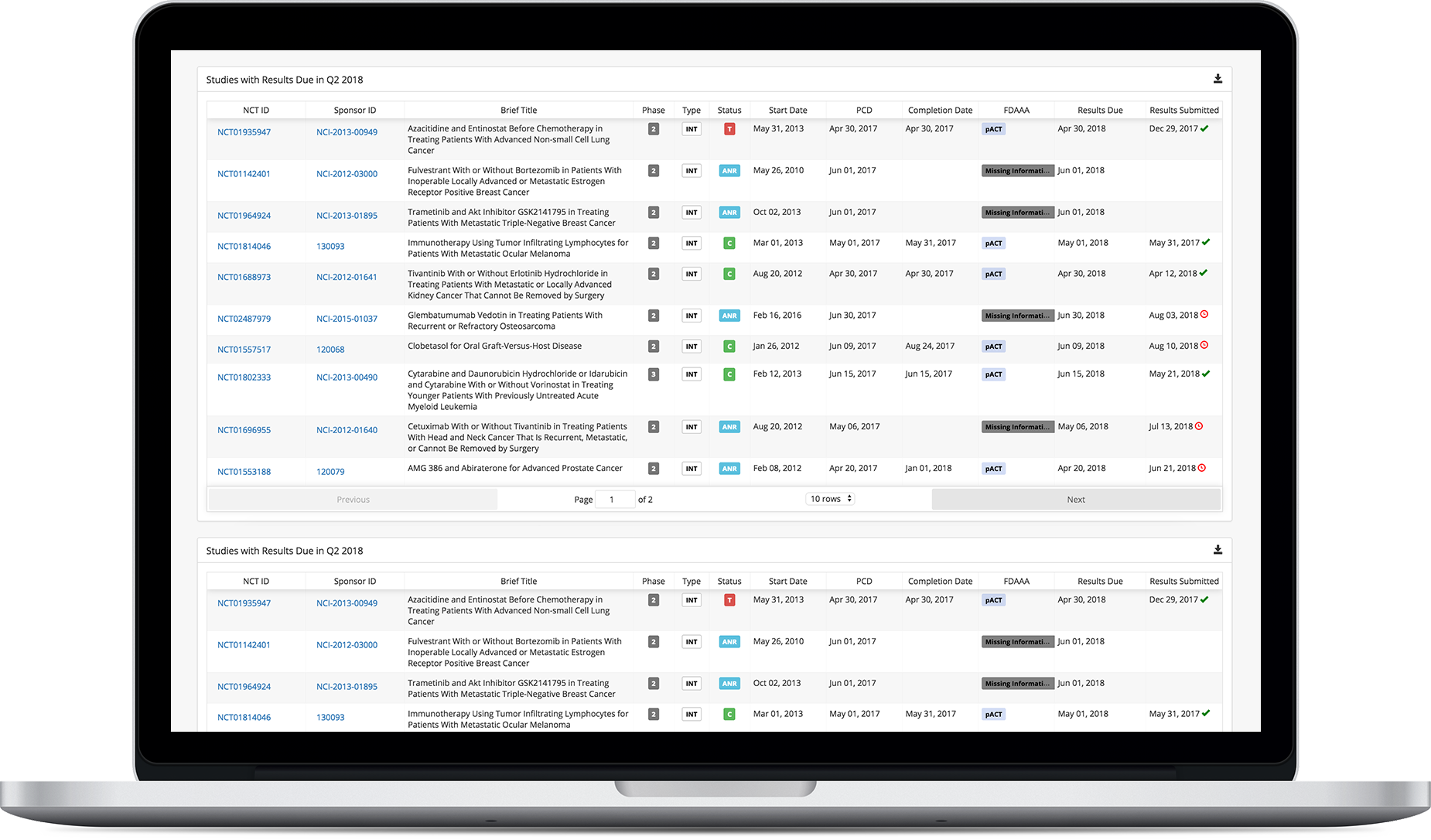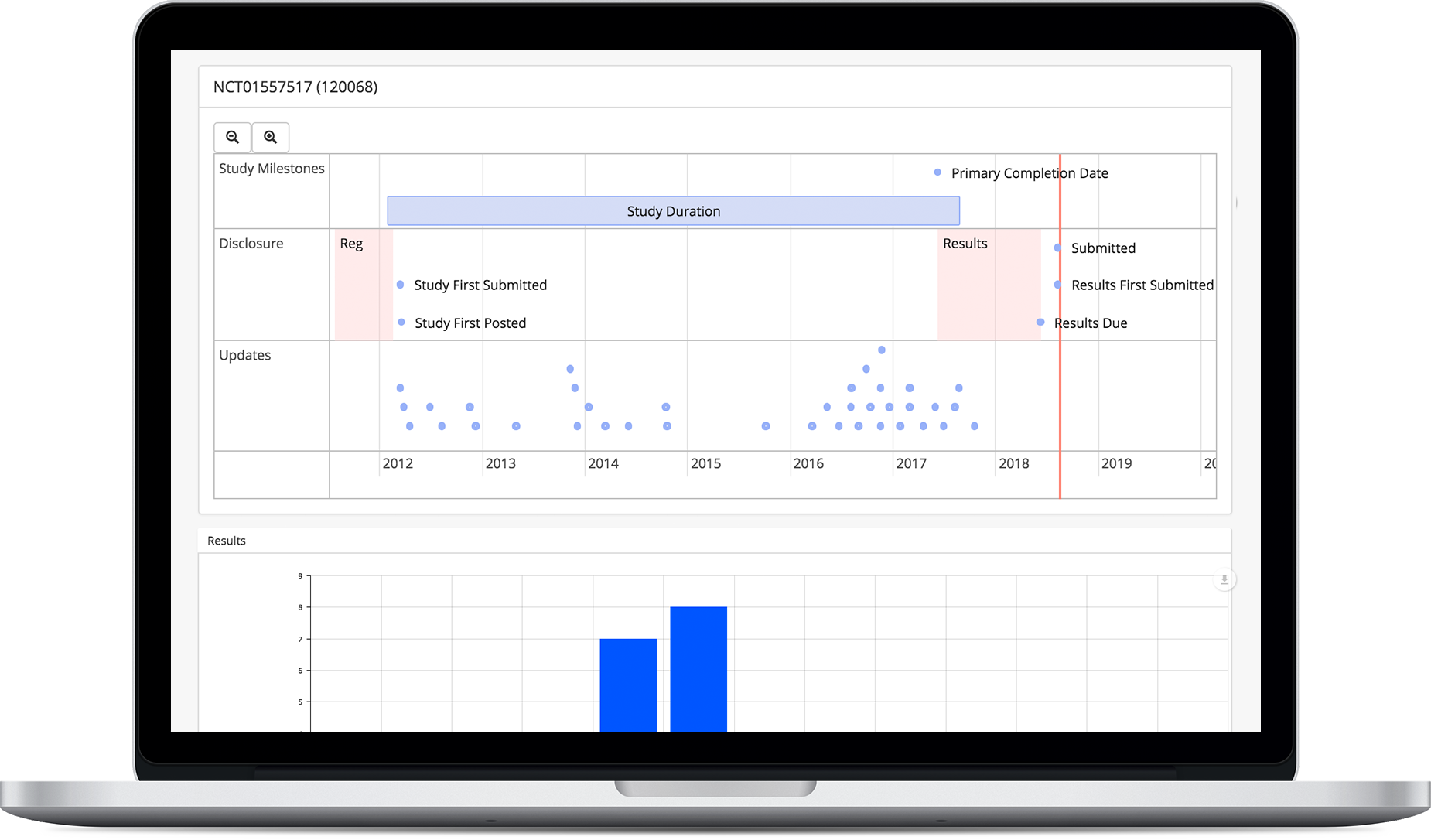 Timeline
See a visual timeline of all milestones and disclosure activities for a study.
Tell us what you're interested in: (*required)
By submitting this form, you agree to Xogene's Terms of Service and Privacy Policy and also agree to receive emails from Xogene on educational resources, events, and product updates. You can unsubscribe at any time.

10 Sterling Boulevard
Suite 301
Englewood, NJ  07631