Foster connection through effective communication.
Xogene has the right resources to communicate to the right audience. We draft clear and concise documents based on the knowledge and best practices of our medical writers.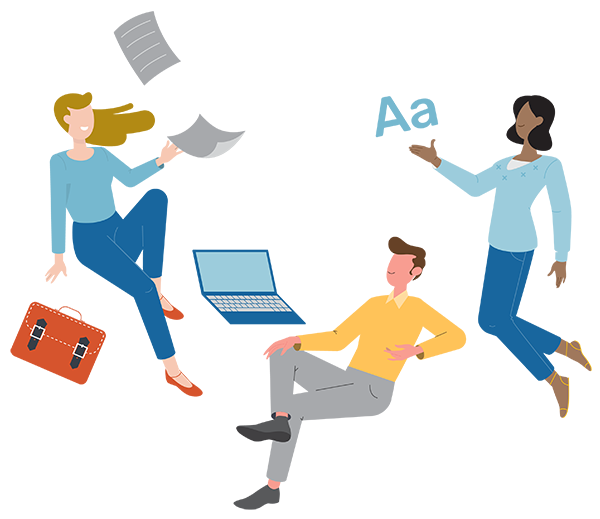 Our Medical Writers include a team of highly qualified, M.D., Ph.D., PharmD, and Master level writers with experience across multiple therapeutic areas. Our team works closely with key stakeholders across all departments, including Biostatistics, Pharmacovigilance, Regulatory, Clinical Data Management, and Project Management. To ensure that our high standards for medical writing are upheld, we have a rigorous quality assurance process. Each document is checked for:
Clarity and conciseness

Accuracy and grammar

Objectivity
Regulatory and Clinical Writing
Write your protocol and CSR with downstream activities in mind
We support your regulatory and clinical writing needs from the early phases of development through post-approval. We believe that quality submission of documents is the key to a promising approval. Taking your new medicines from discovery to market is a long road filled with hundreds of thousands of pages of documentation. This documentation must be written accurately, while also adhering to regulatory requirements.
How we help:
Study Protocols (Phase I to IV)
Investigator Brochures
ICH GCP compliant Clinical Study Reports (CSRs) (Phase I to IV)
Clinical sections of the Common Technical Document (CTD) including summaries and overviews
Patient Safety Narratives
Informed Consent Form
Safety reports
Summary of Product Characteristics (SmPCs)
Clear communication and publication strategy are the keys to effectively reporting your results
While a robust document is key to properly inform regulators and patients about your studies, many companies often overlook the importance of the documentation in the years following the trials. Our scientific writing services will meet your communication and publication needs before, during, and after clinical trials.
How we help:
Conference materials (abstracts, poster presentations, and slide sets)
Manuscripts
Educational material for patients, healthcare professionals, and pharmaceutical industry personnel
Product website content (for both scientific and patient audiences)
Plain Language Summaries
Medical Information and Education
We help you to ensure the medical community understands your data
We have a wide breadth of experience and knowledge working with Top-20 Global Pharmaceutical Companies and Academia. The documents produced at Xogene undergo thorough quality review to ensure the scientific value of the research is well-communicated.
How we help:
Plain Language Summaries
Continuing education (CE) activity manuscripts and slide decks
Outcomes data compilation and summaries
Medical Response Documents
Q&A Documents
Got questions?
We're here to help.
Got questions?
We're here to help.
By submitting this form, you agree to Xogene's Terms of Service and Privacy Policy and also agree to receive emails from Xogene on educational resources, events, and product updates. You can unsubscribe at any time.
Clinical Trial Transparency and Disclosure
Medical Writing & Plain Language Summary
EU CTIS Submission Support

61 W. Palisades Ave
Suite 2B
Englewood, NJ 07631
©2023 Xogene Services LLC